Midsize Construction, Primetime Performance
Primetime manages a wide array of both large and small projects from inception to completion maintaining superiority at all levels. Whether we are constructing a sizable office building or remodeling a small bathroom, the same standards of excellence apply. We work diligently with clients, architects, sub-contractors and engineers on each project to ensure seamless communication and set concrete objectives.
Our Commercial Services include site clearing, site development, new construction, lot paving, lot repair and office remodeling. We provide environmentally sound options utilizing green construction practices, which contribute to making buildings energy efficient. Public Sector services include demolitions, green construction, LEED (Leadership in Energy and Environmental Design) certification, road, curb and barrier repair, and lead abatement.
Residential services consist of new home construction, complete bathroom remodeling, full kitchen remodeling, basement finishing, and deck or patio construction and repair.
As General Contractors we obtain all necessary permits and licenses, adhere to city and county codes and comply with all safety measures. Our highly experienced staff coordinates materials to increase efficiency, minimize waste and decrease costs. We work hard to develop unique and savvy solutions that maximize your investment without compromising quality.
Commercial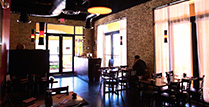 Office remodels
New construction
Site clearing and development
Green construction
Lot paving and repair
Public Sector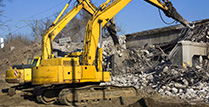 Demolition
Green construction
LEED
Road, curb and barrier repair
Lead abatement
Residential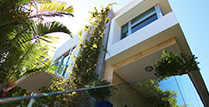 New home construction
Complete bathroom remodeling
Complete kitchen remodeling
Basement finishing
Deck / patio contruction and repair
General Contracting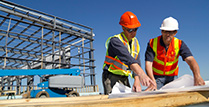 A-to-Z project management
Crew procurement and supervision
Permit and license acquisition
Code and safety compliance
Materials coordination
SERVICES